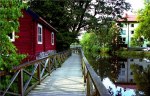 Of course it is nice to be able to stay at the hotel, and pay as for a hostel! Find yourself in a hotel standard rooms and sleep in comfortable beds from Stjärnbädden .
The bed is made up and you have no problems with the cleaning. Staying at the hotel should be convenient and cheap.
At my hotel our guests have free access to the kitchen. It means that you may help yourself to the buffet from fridge and pantry, and it also gives you the opportunity to take an evening snack if you wish.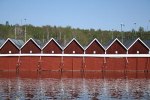 Here, you feel that you stay in hotels but still have that feeling of being home, so you can relax and be yourself.